Leave management, time and expense reporting all in one place
Forté is a powerful, full-featured human resources information system that integrates comprehensive employee information with self-service leave tracking, time management and expense reporting in a single intuitive, affordable application. Your employees submit their requests and reports according to your business rules, your managers approve or reject them and you have access to everything that is going on with our extensive and easy-to-use reports and data displays.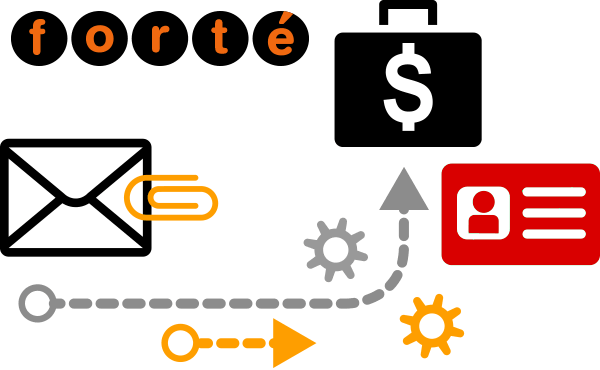 Because your leave tracking, time management and expense reporting processes share the same data, everything is always in sync and up-to-date.
Leave requests couldn't be easier
You define what leave programs you have and how employees accrue leave. Then we do the rest - current balances, automatic accruals, leave history and more.
Get time reporting under control
Time tracking is simple and fast with Forté. Set up is easy and quick and there's nothing to install. We've simplified the timesheet and timesheets approval process so you can stay focused on work.
Expense reporting for the real world
Keep track of your expenses and stay productive from the office or on the go. Large and small businesses can easily track business travel and manage expense reports anytime - from anywhere - with Forté.