Employee directory
Forté allows you to centralize all your employee contact details and make them available to the whole organization. Employees can manage their own contact information, view org charts, and communicate more effectively.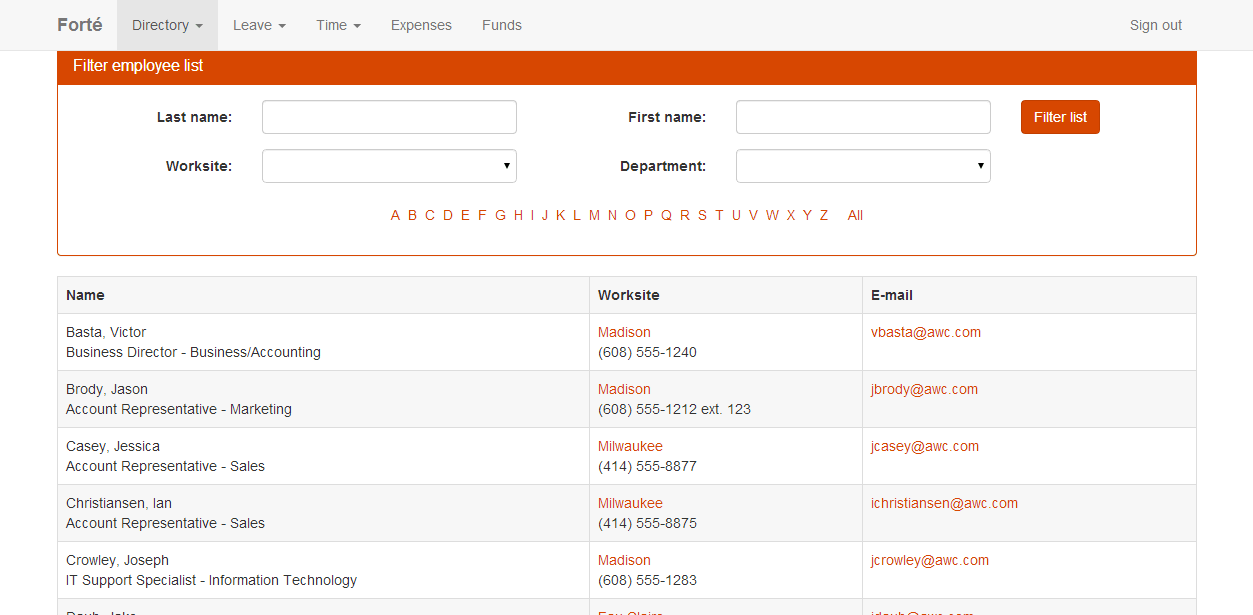 More effective than any list
Search by name to find employees; find the phone number, extension or email of anyone in the company, always up-to-date; check who's working in which department.
Access employee contact information from anywhere
Because Forté is built for mobile, you can access employee contact information from anywhere, at any time. Need to get hold of Bob in Marketing with a great idea while you are in the cereal aisle in the grocery store? No problem! (well, maybe for Bob it is...)
Easy to use
Oh, and it's really easy to find staff no matter how large your company. Search by last name, first name, department or worksite.