Time reporting
Simple AND robust - that describes Forté's time tracking component perfectly. We provide an incredibly intuitive interface and your employees provide the data. Our ease of implementation and meaningful output of information is second to none. You will be pleased to have Forté's time tracking as an important component of your business strategy.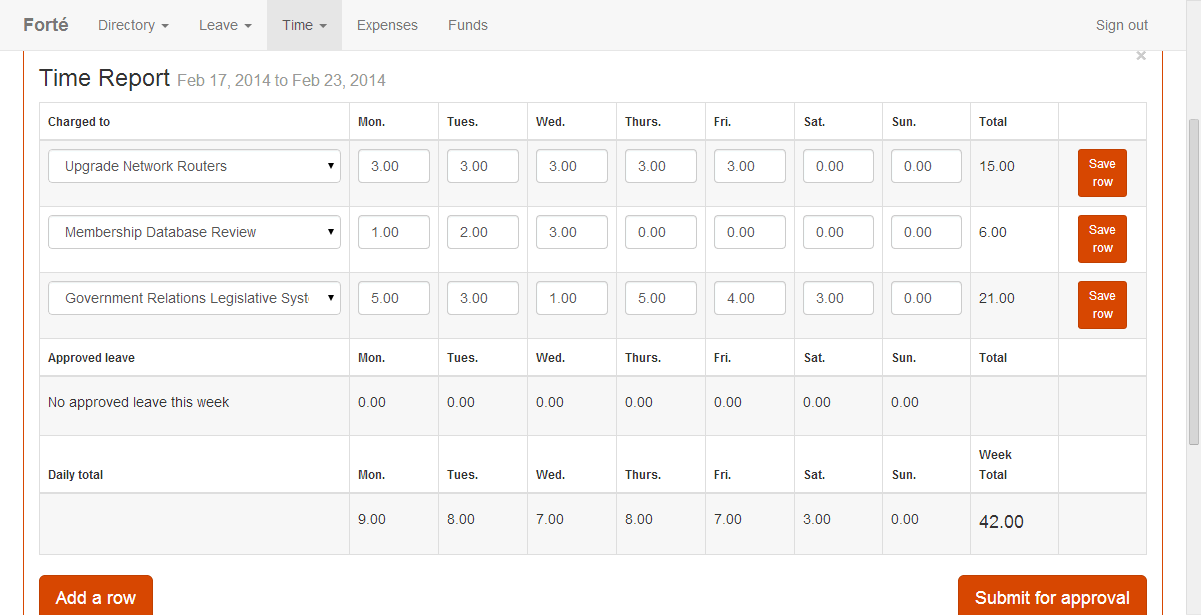 Simple to use, simple to manage
You can have employees enter their time in general categories, by project or by cost center. You control where hours are billed to and to whom reports are electronically submitted. Approval (or report rejection) only requires one-click but there is a comments area for employee feedback. Our timesheets are designed for the way you do business.
Access anywhere
Track time anytime, anywhere - on a PC, Mac, tablet or SmartPhone. Your staff doesn't need access to a computer to input their hours. Any internet connected device will work just fine.
Powerful reporting
See how your business is distributing its time across your projects, cost centers and employees. Export your reports to CSV, Excel, Google Spreadsheets and more.