Expense reporting
How are your employees with adding up the columns on expense reports? Are they pretty good at calculating mileage reimbursements? Wouldn't it be nice if they had something to do all the calculations for them that also enforced all the rules and adhered to your chart of accounts? Forté's expense reporting does that and more.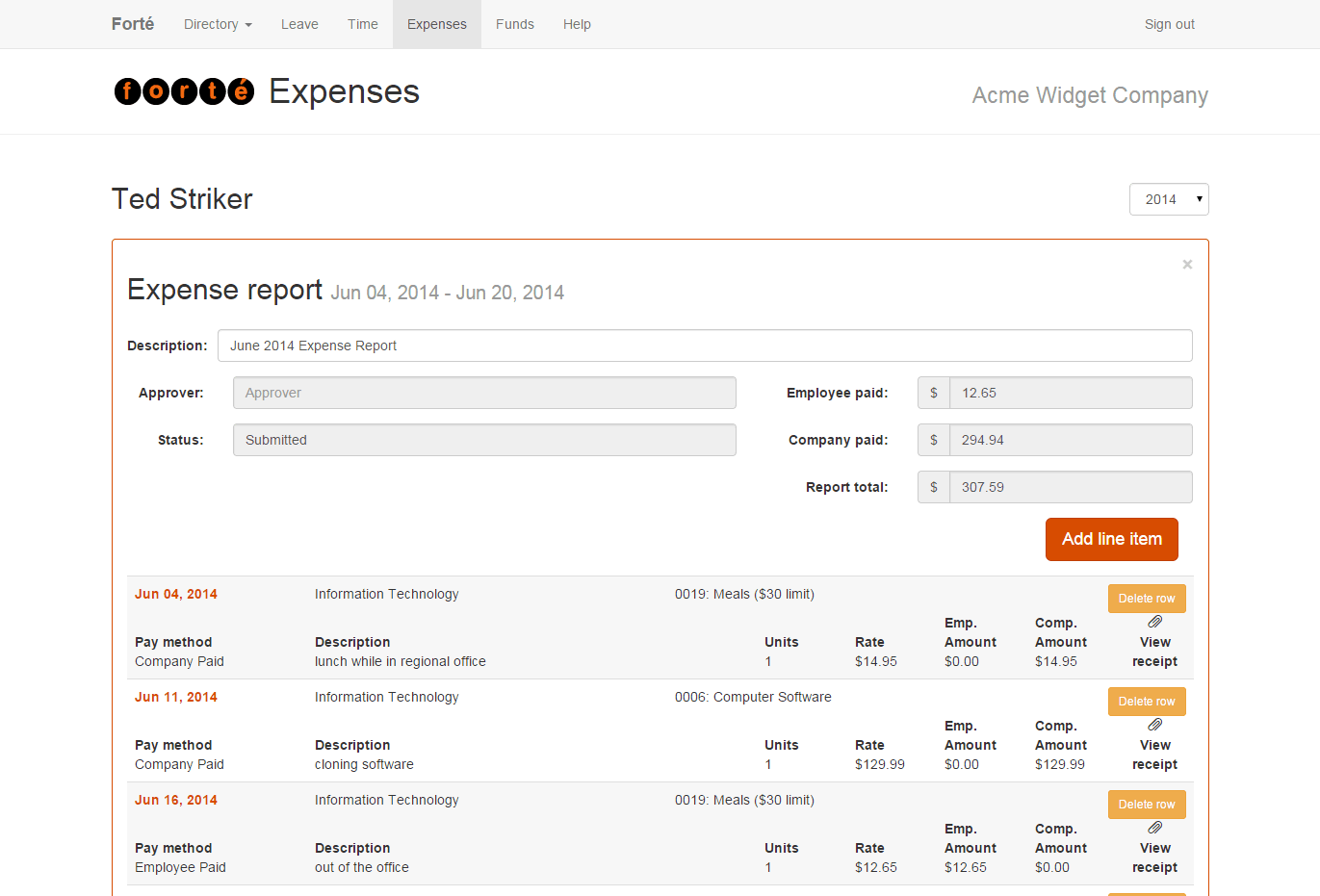 Fantastic reporting
Want to look at expenses charged to a cost center? A sub account? By employee? By department? Within a time range? We can do that. Forté clearly shows you where the money is going.
Don't like re-typing?
Because your staff are entering the data, you don't have to. And our built in rules ensure that the data being entered is in the format you need and is complete. You can also extract your expense data and use it in spreadsheets and other applications.
No more paper forms
Expense reporting is routed from employee to approver to bookkeeping with just a few mouse clicks. You know who approved what when. Every action is stored if you ever need to go back and check.